Skal International is a professional organization of tourism leaders around the world, promoting Global Tourism, networking, Business 2 Business opportunities and friendships lasting a lifetime.
It is the only international group uniting all branches of the travel and tourism industry.  Its members, travel industry managers and executives, meet at local, regional, national and international levels to discuss and pursue topics of common interest.  Skal International today has approximately 23000 members in 500 clubs throughout 87 nations.
Skal International USA (SIUSA) has 72 clubs within the United States representing approximately 3200 members.
The first club was founded in 1932 in Paris by a group of travel managers, following an educational tour of Scandinavia.
As a member of Skal in your local club you will be exposed to many industry professionals involved in travel and tourism during monthly lunches or diners.  These meetings may include speakers, meals at exciting venues throughout your area, networking opportunities and B2B (Business 2 Business) projects that are so important in today's business climate.  Many clubs send or suggest to their members attending the Skal International and NAASC Congress each year for additional opportunities for friends in Skal to do business with each other on a more national or International scale.
Other aspects of our Skal activities can be:
Community Involvement Projects
Charity Drives for local needs in your area
Support for Local Food Banks
Scholarships your club can support for local University programs
SKAL – What does that stand for?
S – Sharing Talents:  Our members are professionals with many talents and skills.  Meeting in an atmosphere of friendship leads to an exchange of talents that are vital to career and business development.
K – Knowledge:  The average Club represents 100's+ of years of experience in the travel industry.  Many members benefit from mentoring through our more experienced members.  The networking opportunities at local meetings provide an excellent atmosphere for learning.
A – Aid to Others:  Our Clubs participate in the Florimond Volkaert Fund which is designed to provide help for our fellow members who may have fallen on difficult times.  Many of our Clubs support various scholarships and other charitable causes in their local area.
L – Leadership Development – We are an organization of leaders.  Involvement with the various offices at the local Club level allows our members to work with the industry leaders in their area.  The result of this opportunity to serve on the Boards of the local Clubs provides invaluable experience as a member pursues their career goals.
Doing Business among Friends
The ever-changing travel Industry has become more and more electronic, with less time spent face to face with clients and suppliers.  Because members of Skal must be involved in management or ownership positions, and must have been in the travel industry for at least three years, members of Skal can feel confident when they do business with other Skal members all over the world.
Skal members can access the database of members throughout North America at the NAASC website at www.naasc.com. The database may be sorted to fit the needs of members who may be looking for a Skal member to do business in a city, or in a particular company, or within a selected segment of the industry such as hotels.  Similarly, a Skal membership includes some access to members all over the world and similar opportunities for networking exist throughout the more than 20,000 companies who are represented by the individual members in the world of Skal. 
Skal members are welcome at all meetings around the world.  Wherever you travel, you can access a network of Skal friends and colleagues.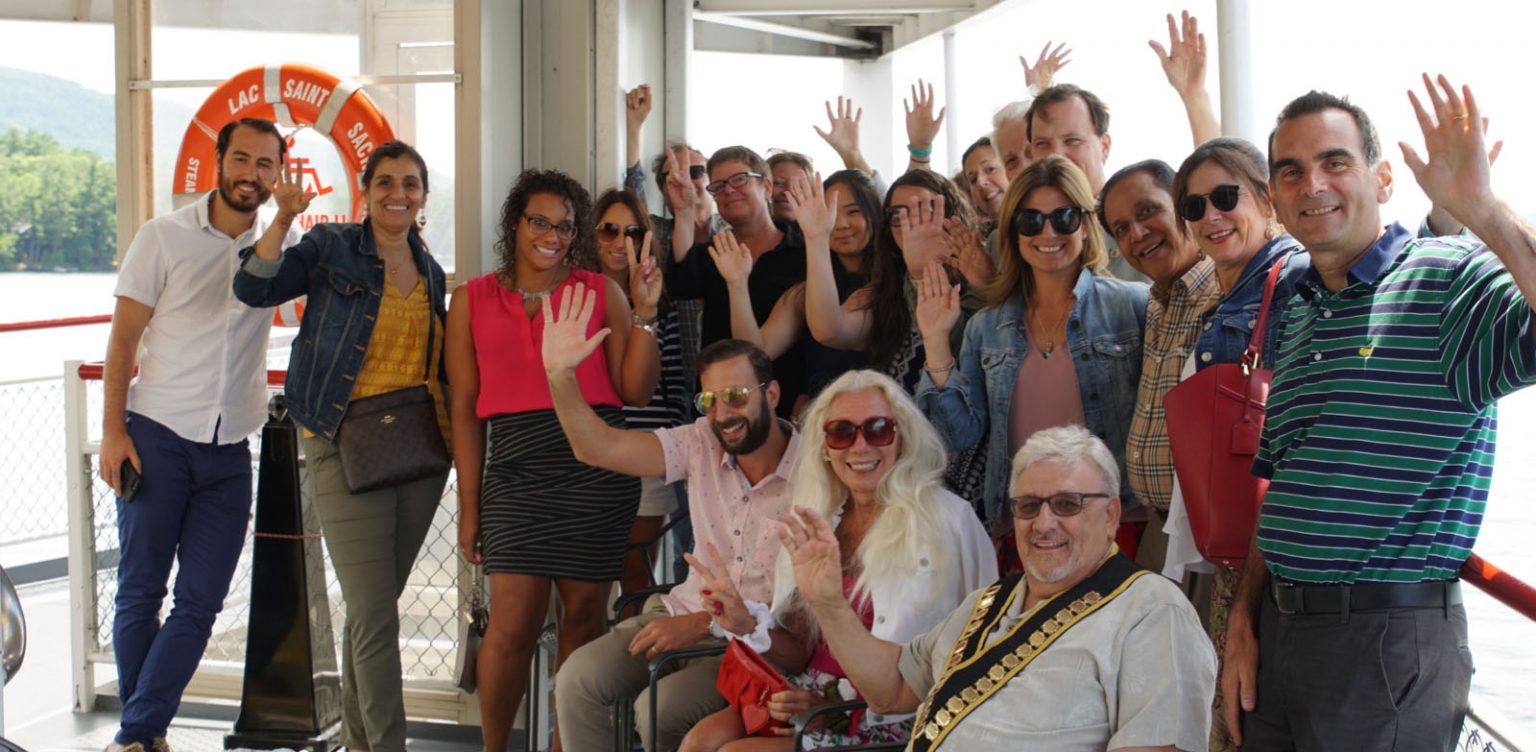 The need to expand your business opportunities is always present.  The problem of finding the time, the place, and the right people to meet with is a constant drain on your time and energy.  Membership in Skal can help you use your attendance at a monthly a meeting to see your friends who may also be your clients or suppliers.  In this networking setting you can refine your local needs.
During the annual North American Congress, held every year in the spring, a Business 2 Business event is held to help expand your opportunities to include potential clients and suppliers from over 5,000 businesses in North America.  In this networking setting, you can meet and begin or grow relationships with colleagues who also are your friends.  Profit and friendship work hand in hand in Skal.
The annual World Congress for Skal is held in the fall in one of the 87 countries where there are Clubs around the world.  The same opportunities to expose your business and look for more sources and contacts exist at the international level.
Local Clubs
The local clubs are the basic unit of Skal.  Led by elected officers, your local Club offers monthly meetings and is the conduit for information about the entire organization. 
The local Clubs send delegates to the Annual General Meeting for SIUSA Clubs to cast the vote for the Club concerning those issues pertaining to both the National and International issues.  Many Clubs send a delegate to the International World Congress to represent the Club at the General Assembly of Clubs.
Skal International USA (SIUSA)
The National Committee of SIUSA is formed to be the administrative arm for the members in the day to day operations of the organization.  Annual dues are collected on behalf of the International organization and information and news is conveyed to the members through the quarterly SIUSA News.  Information and updates concerning the organization may be found at the SIUSA website, www.siusa.org.
International Structure
North American Area Skal Clubs (NAASC)
The area committee of NAASC was formed to provide an opportunity for all Salvages in North America, including Canada, Mexico, Caribbean Islands and the USA, to have a forum where members can meet and network through attendance at the annual NAASC Congress.  NAASC also maintains a membership database which can be accessed by all members of the Clubs in NAASC which allows for networking and fast communication.  The information can be found at www.naasc.com.
Skal International (SI)
The offices of the world organization are located in Spain.  Through these offices, the organization is managed and administered by an elected Board of Directors who are members of Skal.  Skal International also organizes an annual Congress where the Board is elected and the General Assembly of Clubs votes on the management of the organization.
Region 1
Albany
Atlantic City
Baltimore
Boston
Central PA
Hartford
Long Island
New York
Northeast PA
Northern NJ
Philadelphia
Tidewater
Washington
Region 2
Buffalo/Niagara
Cleveland
Memphis
Minneapolis/St. Paul
Columbus
Dayton
Detroit
Chicago
Knoxville
Louisville
Nashville
Pittsburgh
Region 3
Anchorage
Boise
Fresno
Medford
Portland
Reno/Tahoe
Sacramento
Salt Lake City
San Francisco
San Jose
Seattle
Spokane
Region 4
Jacksonville
Miami
Myrtle Beach
Orlando
Palm Beaches
Puerto Rico
Sarasota
St. Thomas
Tallahassee
Tampa Bay
Atlanta
Greensboro
Raleigh/Durham
Region 5
Austin
Dallas
Fort Worth
Houston
Little Rock
Kansas City
New Orleans
Oklahoma City
Greater Omaha
San Antonio
St. Louis
Region 6
Albuquerque
Denver
Hawaii
Las Vegas
Los Angeles
OrangeCoast
Palm Springs
Phoenix
San Diego
Santa Fe
Tucson